Using our website
Navigating & Searching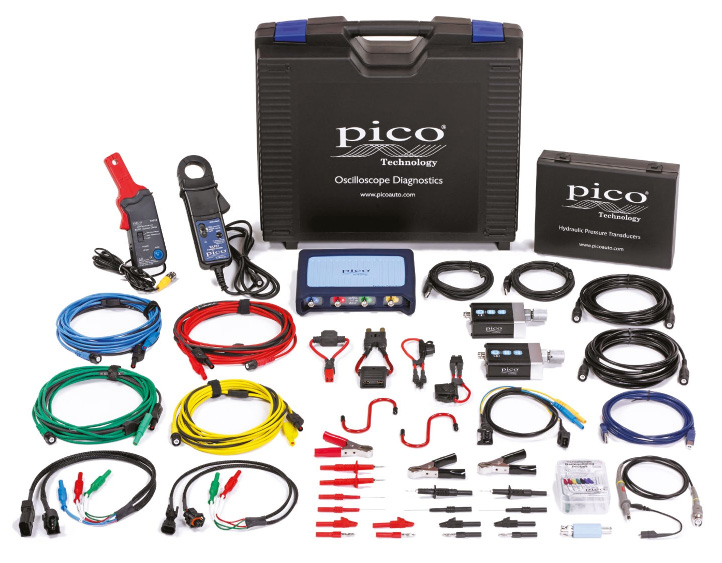 We have made browsing the Garage Lube website as easy as possible for our customers. All PicoScope products are available under the PicoScope drop-down menu in the header and there are many further layers of navigation. Each section has its own menu positioned horizontally at the top and bottom of the individual product pages.
The website has comprehensive searching capabilities that can be accessed from the Search Box towards the top-right of the pages. You can use product names, descriptions, the full Garage Lube SKU (see below) or even the 5-character Pico Technology SKUs to find items.
Errors
Although we have checked this site carefully, it is possible that a few errors might have escaped us. If you find one, please let us know.
Items, Kits and SKUs
Our PicoScope products are sold as single items and many are assembled and available as kits. Each item and kit is identified by a code called a Stock Keeping Unit (SKU); for example, a PICO-TA167 Current Clamp.
The SKUs are hyperlinked to a Kits & Contents Cross-Reference Guide and the contents of the kit, or if the SKU refers to an individual item, a list of kits that contain that item, will be displayed. In turn, the itemised list is linked to the individual product pages.
Click on the SKU - PICO-TA167 Current Clamp - to view the Cross-Reference Guide.
If you explore Pico Technology's website, you will find that items are identified by 5-character SKUs. For ease of reference, we have used Pico Technology's SKUs for identifying their stock items on our site. We have merely prefixed their SKUs with "PICO-" (e.g. PICO-PP357) to differentiate them from other items.
Images
We have used quality images throughout so that you can see details as clearly as possible. Many of the images on the right of the product pages can be clicked to display them in larger format.
Please Note: Images are for illustrative purposes only and some products may vary in reality. Components depicted in the images may not be to scale.
Delivery Times
A limited selection of items are kept in stock and can be dispatched once your order is placed and payment has been received. Items not in stock will be imported from our supplier; we take care of all importation requirements and customs clearance. Delivery times of imported items are mainly dependent on Customs clearance and we estimate that most orders will be dispatched to our clients within one to two weeks. Delays may be encountered over weekends, public holidays and other holiday times.
Warranty and Returns Policy
All Pico products are manufactured to the highest standards under a ISO9001:2008 registered quality scheme and, in general, carry a two–year return-to-manufacturer warranty; cables and accessories carry a one–year warranty. Please contact us if you need specific warranty information with respect to any of our products.
Before returning a product for any reason, please contact Garage Lube for a Returns number. The customer is responsible for all costs, including but not limited to packaging, shipping and any other related costs.