PicoScope Kits and Essentials
PicoScope Kits are a convenient way to buy a set of related items at a better price. You can also buy items separately.
The 4425 4-Channel Standard Kit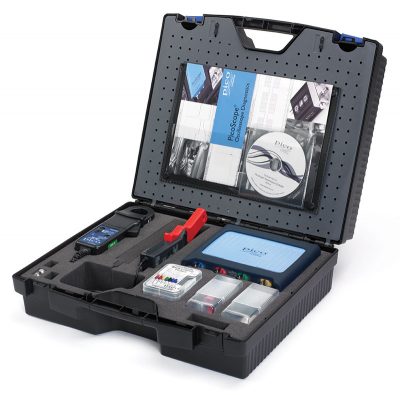 One of the best-selling PicoScope Kits is the 4-channel Standard Kit. It contains a 4425 scope, test leads, two fuse breakouts, clips and ignition testing components, which make it suitable for a wide range of test applications.
We suggest that you consider some really useful basic additions to this kit that will make your job much easier:
More advanced upgrades
A pressure sensor kit for compression, vacuum and fuel pressure testing.
A Premium Breakout Lead set, which contains no less than 11 sets of 6 breakout leads, each allowing connection to round and flat connectors and includes a set of 6 backpinning leads.
With the unparalleled resolution and accuracy of the WPS500X Automotive Pressure Transducer you can perform a quick and accurate pressure analysis of many automotive systems. Common problems that can be diagnosed using the pressure sensor include:
No start
Loss of power
Misfire
Stalling
Engine noise
Emissions fault
Backfire
Use the WPS500X with PicoScope to reveal how your engine is actually performing with minimal intrusion. Compression, airflow, valve timing and back pressure can all be measured in one hit.
Breakout Connectors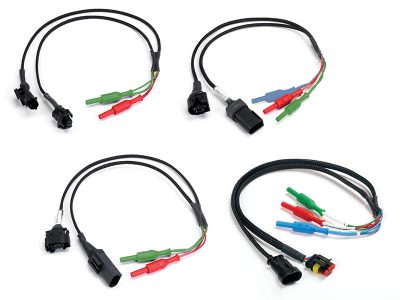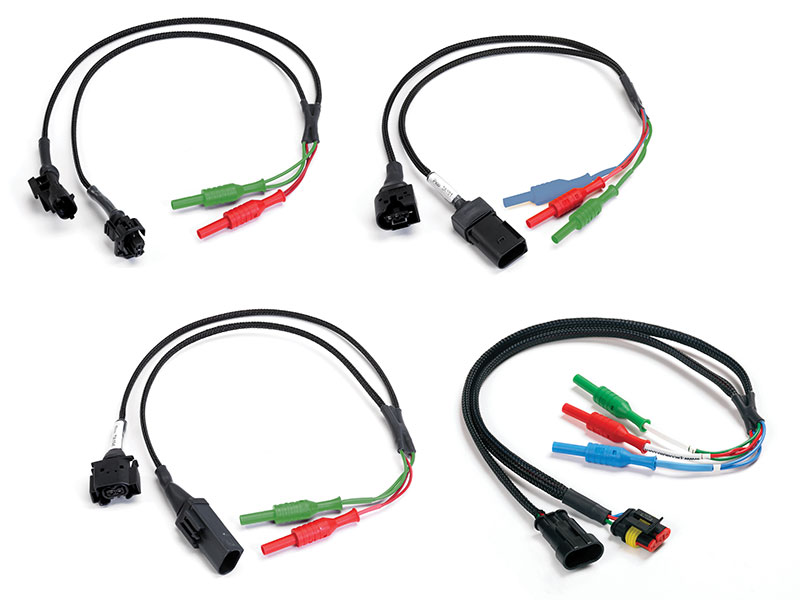 Finally, do take a look at the connector breakout leads.
These leads will make your job so much easier because you can merely disconnect a connector, plug in the breakout lead and have access to all pins without any extra effort.
Tip If you want to buy a complete set of leads, consider purchasing the Connector Breakout Kit B (PICO-PQ030) and then adding the other leads. It seems to be the least expensive option.