4425 4-Channel Master Kit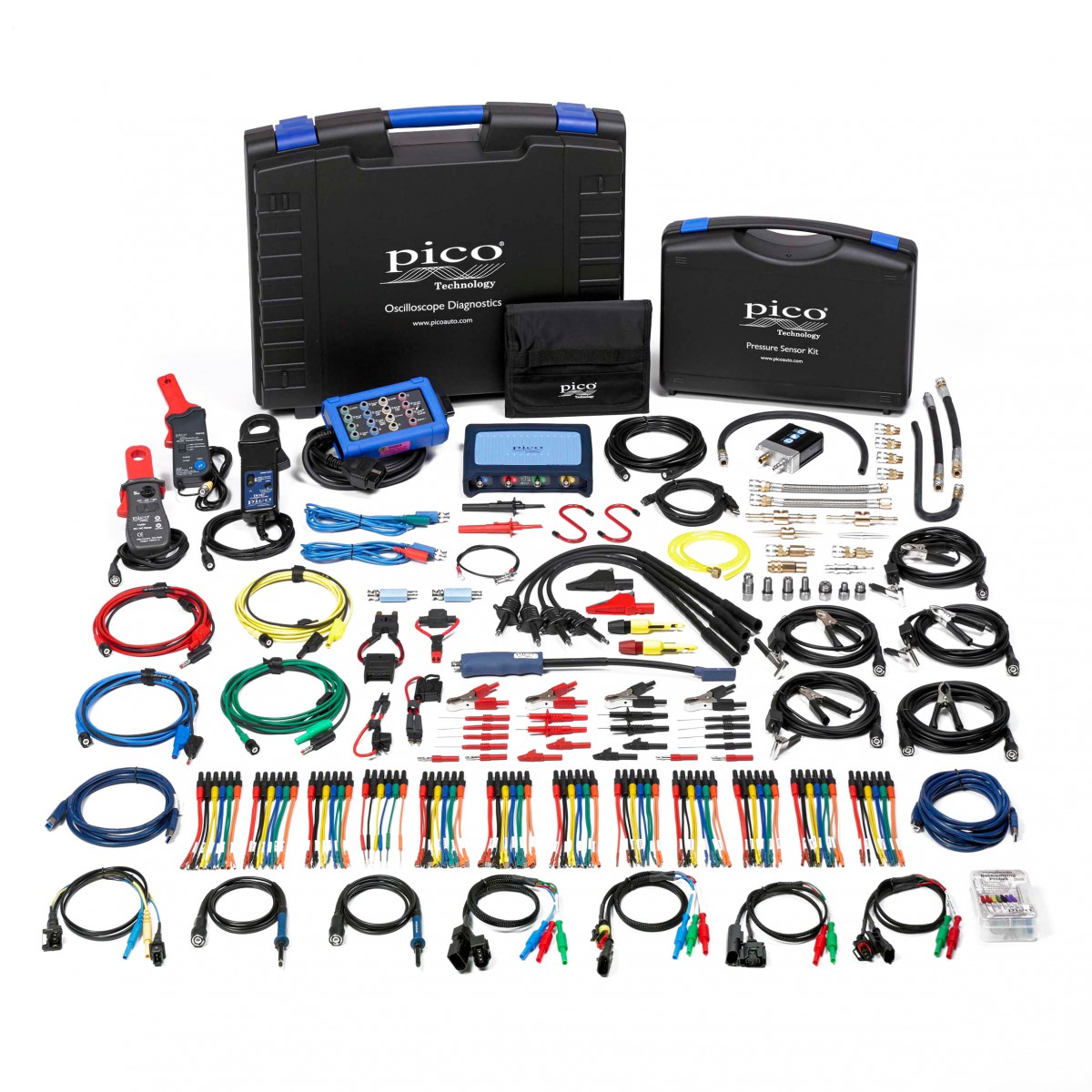 Our Automotive 4 Channel Master Kit has been designed so that our customers can include everything they need in a single purchase.
While there are always more items that you can buy to add to your toolbox, this Kit is the most comprehensive so far.
Our Master Kit includes ~
An upgraded and extended Advanced Kit
The PICO-TA234 Current Clamp
A new larger and tougher Carry Case
Many other Test Leads, Cables, Clips and Probes
For a complete list of components, please look at our Kits & Contents Cross-Reference Guide ~

4-Channel Master Kit in Carry Case - PICO-PQ039
4425 4-Channel Master Kit in Foam - PICO-PQ040
4-Channel Master Kit in Carry Case and Foam - PICO-PQ051
The new heavy duty Master Kit Carry Case (PICO-PA136) also includes foam cut-out locations for your PicoDiagnostics NVH Kit, which is sold separately.
The combination of our kits and software make vehicle diagnostics intuitive and logical. Each kit comes with a variety of accessories to test a multitude of vehicle components; help and advice for these are available in our PicoScope 6 software. Our PicoScope Master Kit will allow you to analyse an endless list of diagnostic signals from your test vehicle.
Product Updates
Please Note The gear ties that are supplied with the Master Kits have been changed from the PICO-TA295 to the PICO-TA298.
The 4.5m USB3 Cable PICO-TA303 has been replaced with the 4.5m USB2 Cable PICO-MI121 in the Master Kit and in the NVH Essentials Kit because some users have had problems with their laptops driving USB3 over long distances. The long USB2 cable does not have this problem.
Example Tests
Compression Test
MAP
Glow Plugs
Secondary HT
Cylinder Balance
Pedal Sensor
Injectors
DIS Ignition
Battery Alternator Test
Road Speed
Speed Control Valve
Coil-on-Plug
Alternator
Solenoid Valve
Valve Timing
Multi Coil On Plug
Starting Volt/Amps
Temperature Sensor
Amplifier Earth
CAN Bus
Relative Compression
Throttle Position
Amplifier Signal
Blink codes
Smart Alternator
Knock Sensor
Primary
Flex Ray
ABS
Cooling Fan
Primary Ignition
KWP2000
Camshaft
Fuel Pump
SAW Signal
LIN bus
Crankshaft
Stepper Motors
DIS Primary Voltage vs. Current
Cam vs. Crank Position Sensors
Distributor Pick-Up
Throttle Servo
Primary vs. Secondary
Primary Ignition vs. Crank
Fuel Pressure
Pressure Regulator
DIS Primary Voltage
Primary Ignition vs. Injector
Lambda
Camshaft Adjuster
DIS Primary Current
Cam, Crank, Injector and Ignition
MAF Sensor
EGR
Primary Ignition vs. Secondary
Please have a look at our comprehensive list of
Automotive Guided Tests
.
NB
Some tests may require additional accessories that may not be supplied with this kit.