Using an Automotive Oscilloscope for Industrial Applications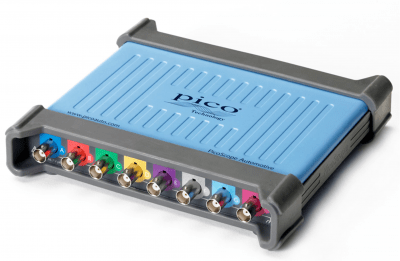 An Automotive Oscilloscope for Industrial Applications? Dedicated controllers, computers, PLCs, VSDs have all helped increase the complexity of industrial systems. Generally, they are located in harsh environments. Automotive systems are also becoming increasingly complex and their environment is certainly harsh. Pico Technology have developed a range of automotive oscilloscopes that are rugged and have many probes and sensors that were originally designed for automotive use but are equally applicable to industrial systems.
The Oscilloscope
The heart of the diagnostic system is the PicoScope which uses a laptop or PC for control and display. Currently, there are three models:
4225A - 2-Channel 20MHz, 200V inputs, floating grounds
4425A - 4-Channel 20MHz, 200V inputs, floating grounds (best for general maintenance tasks)
4823 - 8-Channel 20MHz, 50V inputs, common grounds
Industrial Diagnosis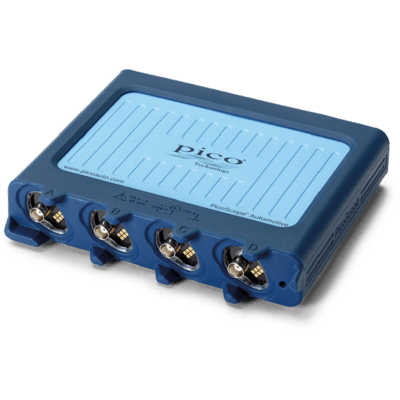 Unplanned downtime is probably one of the greatest threats to a manufacturer. The ability to prevent problems through maintenance and to diagnose and repair any faults that may occur, quickly and efficiently is extremely valuable. The PicoScope is a highly flexible instrument that lends itself to many applications. We have highlighted a few below:
The PicoScope Measures Voltage
PicoScope Automotive Oscilloscopes primarily measure and graph voltages and they perform that task exceptionally well. Firstly, the scopes have 12-bit inputs which means that they can discern 4,096 voltage levels - 16 times better than the more common 8-bit scopes that can only see 256 levels. A multi-meter can take a voltage reading but the PicoScope can take up to 250 million readings and store them all for analysis. It can do so over long periods of time to detect intermittent faults or up to 400 million samples per second to analyse fast events. Up to 10,000 waveforms can be stored.
For more information please see the comparitive specifications and our article on specifications.
The PicoScope Measures Current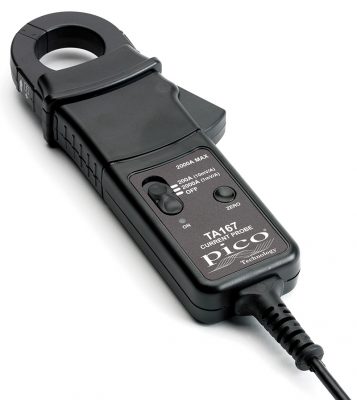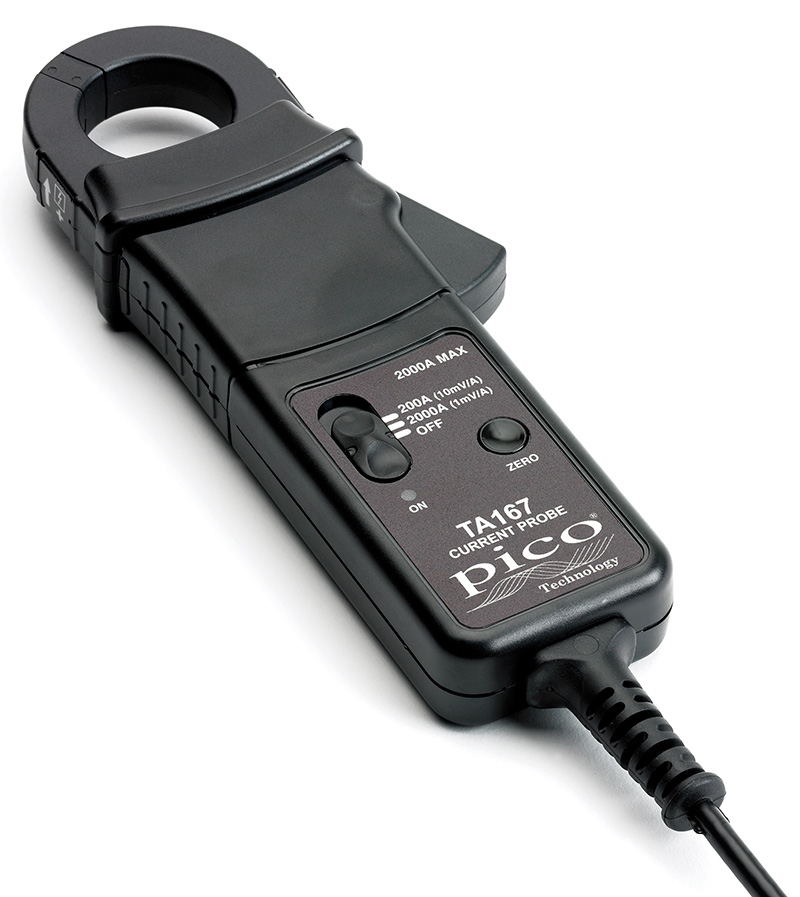 Our Automotive PicoScope Kits have current probes that allow you to measure and graph currents. There is a high current probe that can measure currents up to 2,000A (2kA) it also has a 200A range. The entry-level low-current probe can measure currents of 60A and also has a 20A range. There is a 30A low-current probe with a larger jaw for thicker cables. All of these probes have a bandwidth of 20KHz. A precision low current probe which has a bandwidth of 100kHz is available for demanding applications. Use three current probes and investigate the discrepancies in phases. Investigate power factor correction problems. Determine the current profile of inductive actuators - all without breaking the circuits - the clamps are fitted around the conductors.
The PicoScope Measures Pressure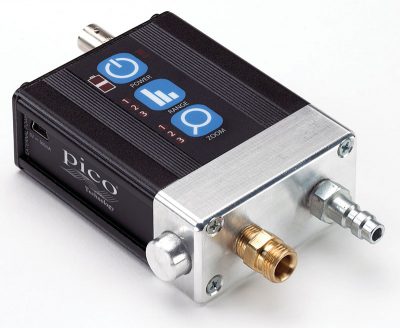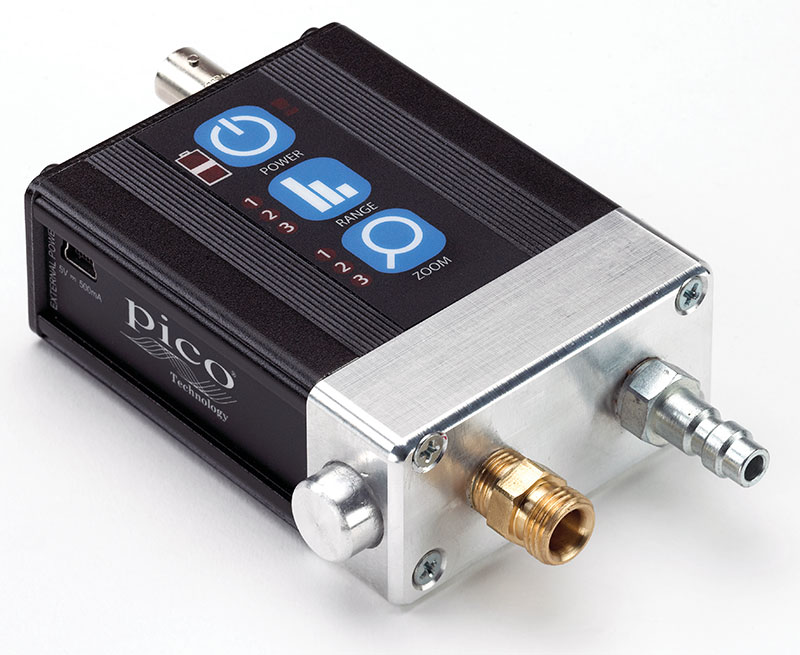 Two pressure sensors are available. The first, called the WPS500X has three ranges and can measure vacuum and pressures up to 34 bar (500 psi). It can be used for water, gasses, oils and fuels. This sensor could be very useful when testing pneumatic systems. The other sensor, the WPS600C, is a hydraulic sensor, which has two ranges and can measure pressures of 60 bar and 600 bar. Both sensors respond in 100μS (a ten-thousandth of a second) and the scope captures and graphs fast pressure changes over time.
The PicoScope Measures Noise, Vibration and Harshness (NVH)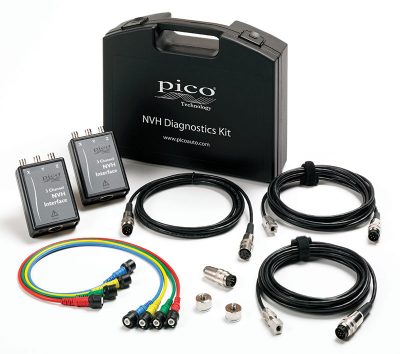 The PicoScope with an NVH kit, uses 3-axis accelerometers and microphones and can analyse noises, vibrations and harshness. You can measure vibrations caused by imbalances or components that are out-of-round. Monitor and record the characteristic vibrations periodically to see if bearings are degrading, imbalances are developing or failures are imminent. Once a noise or vibration indicates a problem, track down the source by analysing amplitude and timing. Anything that moves in a periodic fashion can be tested using PicoScope NVH. You can also use the NVH system to balance shafts by monitoring vibrations.
The PicoScope Measures Magnetisim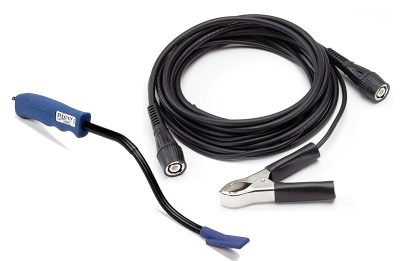 The current clamps are one example of measuring magnetisim - they work by detecting the magnetic field around a current-carrying conductor. We have a special inductive probe, called the COP (coil on plug) probe - which is usually used in automotive systems to measure the current in ignition coils. The probe is brought near to an actuator that uses a coil and detects the current flowing within it. The industrial applications are numerous. The COP probe is non-intrusive and can be used to detect current in solenoids (e.g. solenoid valves), transformers and motors.
The PicoScope Measures Industrial Control Busses
When using the PicoScope Automotive Oscilloscope for Industrial Applications, you can examine and decode the data in serial communications protocols, many of which are used in industrial systems. When testing a communications bus, the PicoScope decodes and displays the actual data both in the waveform windows and separately in a table which can be exported. Decoders are currently available for many protocols. More are being developed. Remember, PicoScope Software is free and upgrades are provided for the life of the product. No expensive subscriptions are required.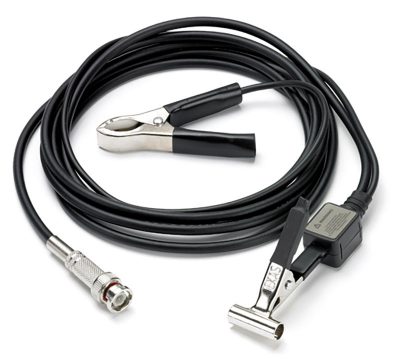 The PicoScope Measures Spark Ignition Systems
Some industrial systems (e.g. gas burners and ovens) use sparks for ignition - as do petrol engines. The PicoScope has special capacitive leads that clamp around the HT leads (around the insulation) and can provide details of the spark dwell time (when the current builds up in the coil), the peak breakdown voltage (thousands of volts or kV), the spark duration or burn time and the oscillations caused by the inductive nature of the circuit when the spark is quenched.
In Conclusion
The Automotive PicoScope is a highly adaptable instrument. We have only explored a small subset of its capabilites here. It has many accessories to help you with your tasks. Please browse our website for details and prices. Contact us at Garage Lube to discuss your diagnostic requirements.