Milli-Ohm and Electric Motor Tester Kit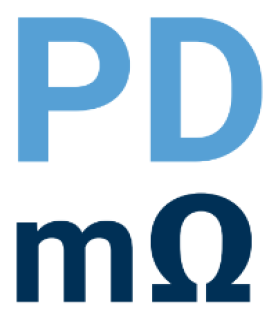 A complete 3-phase motor winding resistance test that takes less than one minute!
The MT03A Milliohm & Electric Motor Tester is a revolutionary device capable of changing the way low-resistance testing is performed. The MT03A offers resistance testing of all windings on a 3-phase motor in under a minute. It produces highly accurate results that can automatically compensate for temperature using the included sensor.
The MT03A Milli-Ohm and Motor Tester is for automotive, off-highway and other maintenance technicians working on electrified motor systems that want to check motor winding resistance and earth continuity. It can also be used to measure the resistance of switches, relays, connectors, bus bars, and general wiring.
A dedicated software application controls the tester and returns highly accurate milliohm values that can be automatically temperature-compensated. During motor testing, measurements are taken in rapid sequence to improve consistency and the software evaluates and indicates whether the test has passed or failed, if required.
For low resistance measurements under 100 milliohms, such as earth continuity, the MT03A provides at least 200mA of test current and therefore satisfies UN ECE R100 regulations. The MT03A connects to a PC via USB and does not require either a PicoScope unit for use, or external power supply. Kelvin clips, to minimize contact resistance effects, are included in the kit for connection with the measurement unit.
The MT03A complements our existing solutions for EV testing (including the TA466 Two-pole Voltage Detector and TA467 Insulation Tester) as part of the wider Pico EV product range. In future developments, the MT03A will integrate to form a PC-linked EV test capability offering full traceability and logging.
MT03A is connected to the PC using a USB2 4.5m cable (MI121) and has front-panel connections for 3 sets of 4-wire Kelvin connections. This allows it to measure single resistances, or all phases of a three-phase motor in quick succession. The rear panel includes an input for a dedicated temperature sensor, which allows measurements to be compensated for changes in resistance with temperature for the conductor(s) being tested.
Throughout the hardware and software, the MT03A provides a fast and obvious interface to ensure that training is not necessary, and the time to carry out any operation is minimized. The initial start-up offers a user a simple choice between single resistance measurements (Milli-Ohm Meter), or three resistance comparison measurements (Electric Motor Test). All readings are clear and allow the user to immediately see exactly what they need.
The three colour-coded front panel Kelvin 4mm connections (Blue, Yellow, and Green), and cables, are mirrored in the software and labelled for easy connection.
The MT03A is encased in a protective rubber boot including a hanging bracket for ease of use, and an S-hook is supplied in the kit for mounting.

MT03A Milli-Ohm and Electric Motor Tester Kit
PICO-PQ326
Watch Steve Smith, on our Pico Automotive Training Website, using both the Milli-Ohm and Electric Motor Tester as well as the Pico Insulation Tester, as he tests a Toyota EV motor.
Steve demonstrates the danger of relying on a multimeter to detect dangerous voltages. Watch the video on our training website - scroll down to the last video on the page.
General Specifications

| | |
| --- | --- |
| Resistance measurement range | Autoranging up to 2Ω |
| Resistance resolution | 10µΩ |
| Resistance accuracy (typical) | ±(0.5% + 100µΩ) |
| Temperature resolution | 0.2°C (0.36°F) |
| Temperature accuracy (typical) | ±0.5°C (0.9°F) |
| Input protection | ±30V |
| Weight | Less than 0.5 kg |
| Dimensions | 190 x 141 x 42mm |
| Connection | USB (4.5m USB2 cable supplied) |
| PC requirements | Windows 10 or 11 (64-bit application) |
Environmental Specifications

Environment
Storage
Operating
Quoted Accuracy
Temperature
–20 to +60°C
(–4 to 140°F)
0 to 40°C (32 to 104°F)
15 to 30°C
(59 to 86°F)
Humidity
5 to 95%RH (non-condensing)
5 to 80%RH
(non-condensing)
Altitude
Up to 15 000m
(49 200ft)
Up to 2 000m
(6 560ft)
Pollution degree
2