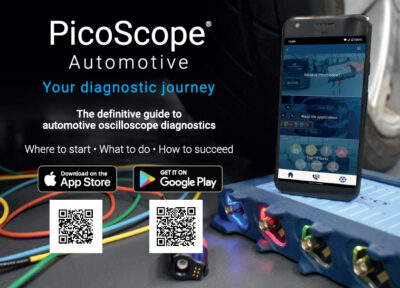 PicoScope Automotive App
Pico have released their App which is available on Apple's App Store and on Google Play. Scan the codes or search for PicoScope.
The App provides an introduction to your diagnostic journey. It explains using videos, animations, short descriptions and images what PicoScope is, how to use it and how it can make your workshop much more efficient and profitable. Use the App to find out what oscilloscope diagnostics are, how to get started, understand waveforms and decide which kit is best for you. See some real life applications and enjoy training videos.
Pico will be updating and improving the App and you will always be kept up-to-date with the latest information. We hope you enjoy using the App and please let us know if you have any comments or questions.
Worldwide Chip Shortage
There is a severe shortage of integrated circuits and this has adversely affected the electronics and automotive industries, worlwide, including the production of PicoScopes. The 2-Channel 4225 and 4225A PicoScopes are currently unavailable and consequently, all 2-Channel Kits have been withdrawn at present.
The 4-Channel 4425A and the 8-Channel 4823 PicoScopes are available but quantities are limited. The Scopes on their own, the Starter Kits and the Diagnostic Kits are currently unavailable.
The 4-Channel and 8-Channel Kits including the Professional, Standard, Advanced, Master, Diesel, EV and Vehicle Assessors' Kits are all available at present. However, delivery / lead times have been extended. If you are contemplating purchasing a PicoScope, please don't delay and contact us if you have any questions or concerns.
(Updated 2021/11/07)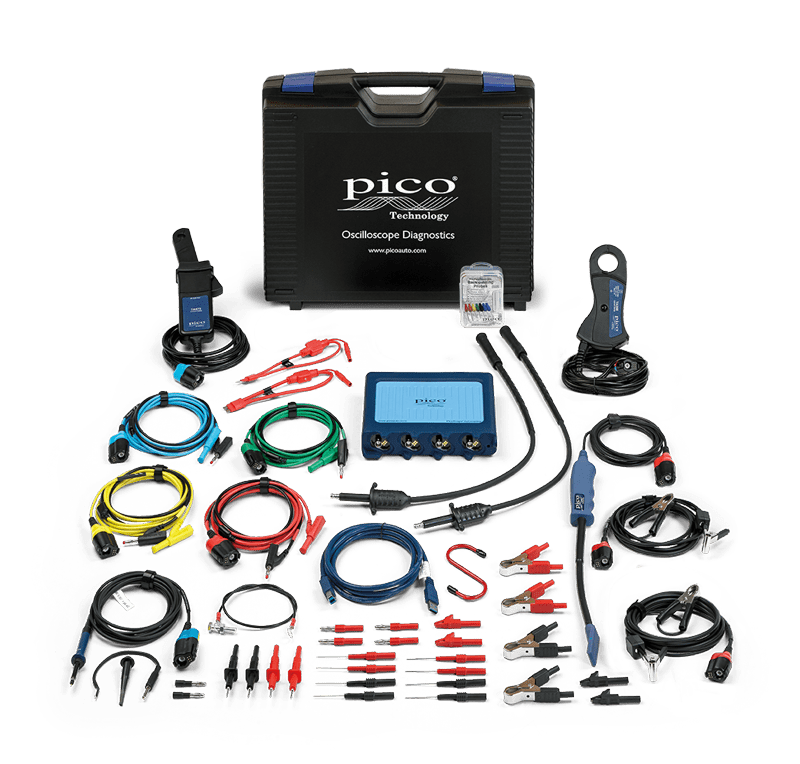 PicoScope Automotive Diagnostics from Garage Lube
Garage Lube is the Southern African distributor of PicoScope Automotive Diagnostic Oscilloscopes such as the 4225A, 4425A and 4823 Scopes and Accessories. We are based in Sandton, Johannesburg, Gauteng, South Africa.
Active Diagnostics and PicoBNC+™
An oscilloscope, such as the latest PicoScope 4225A, 4425A or 4823 from Pico Technology in the UK, is at the heart of one of the most advanced automotive diagnostic systems available.
It is able to diagnoses problems with automotive electrics, electronics, mechanics, NVH and Pressure.
Despite its outstanding quality, specifications and abilities, Pico products are well-priced and easy to use. It has been developed over more than twenty years and is used world-wide.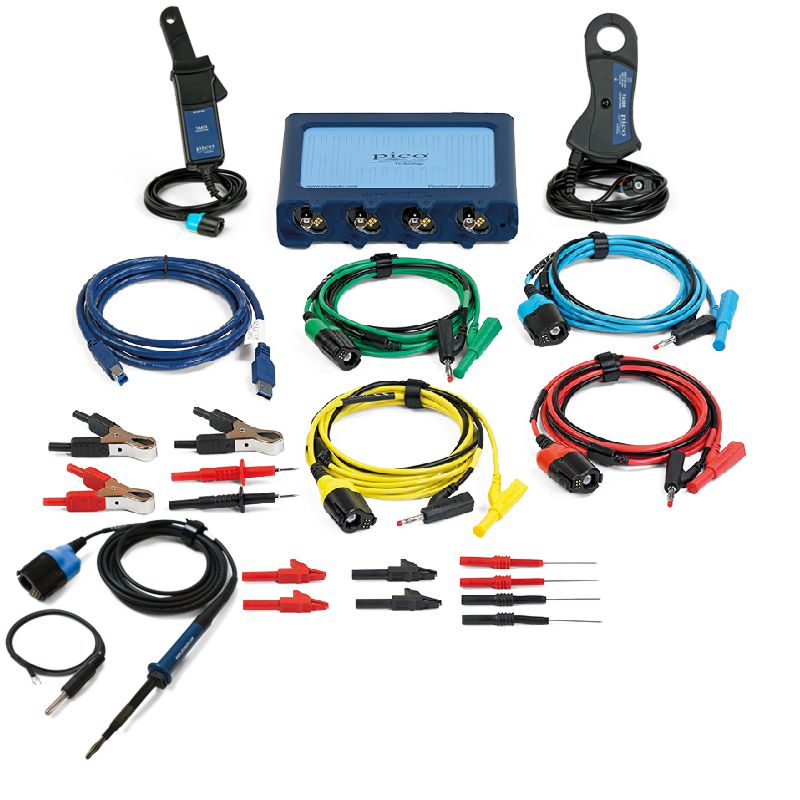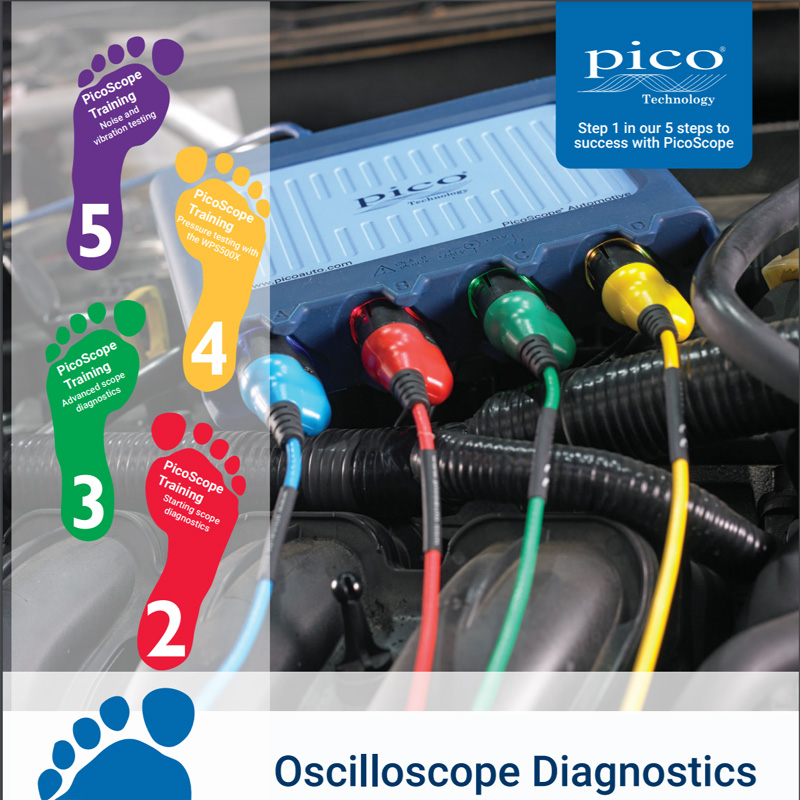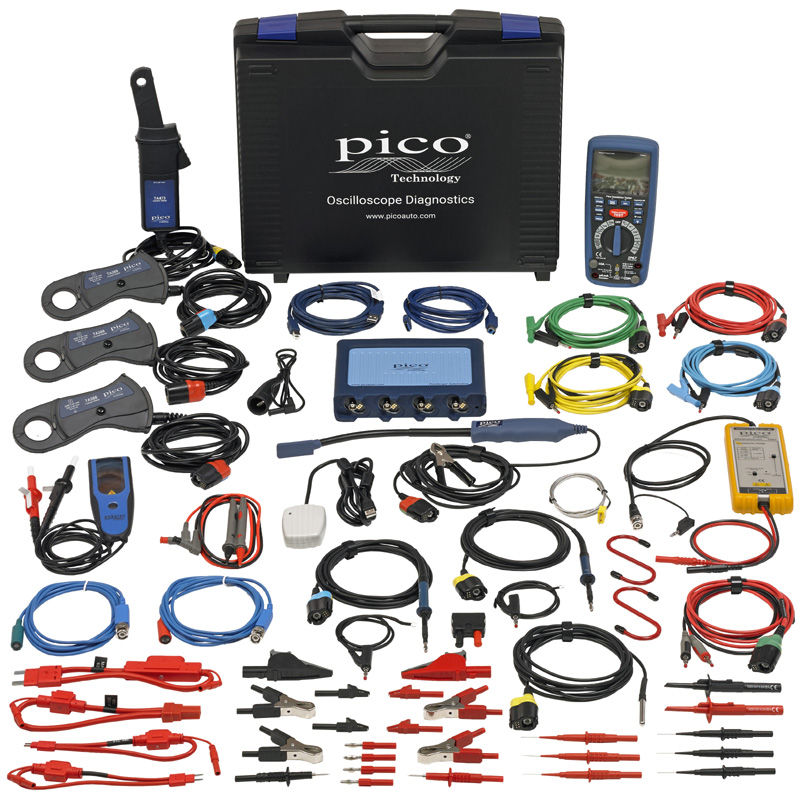 Automotive Oscilloscopes
An Automotive PicoScope turns your laptop or desktop PC into a powerful diagnostic tool as a result, you can think of it as the X-ray machine of diagnostics. It lets you see the changing signals inside wires.
First of all, in order to use the Automotive Scope, you will need a PC and some test leads to connect to the vehicle. As a result, most people purchase one of the award-winning Pico Automotive Diagnostics Kits. These money-saving Kits contain everything you need so please consider the 4225A 2-Channel or 4425A 4-Channel Starter Kits or one of the more advanced kits such as the EV Kit or the 8-Channel 4823 Professional Kit, rather than purchasing the oscilloscope on its own.
PicoScope Diesel Engines and Hydraulics Kit
Your PicoScope is well suited to diagnosing problems in both Diesel and Petrol Engines. A Diesel Kit is available with longer leads to help with large vehicles.
By combining the high-precision hydraulic transducers with a Pico Automotive Kit, you can use the Engine and Hydraulics Kit look at hydraulic pressures in the same time frame as the engine control signals. Consequently, you have complete visibility of how the system is operating. You can now see the exact moment valves start to move in the hydraulic system and compare this directly to the relevant electronic controls. Additionally, you can investigate stalling and 'no start' conditions due to the comprehensive coverage of engine and electrical systems.
What is an Automotive Oscilloscope?
An oscilloscope (scope) such as the 4425A, 4225A and 4823 is a simple device that draws a graph of a value (e.g. voltage, current, pressure, sound) vs time. The PicoScope is a storage scope so it draws the graph (actually up to four at the same time) and remembers it. Consequently, you can study what happened after the event occurs.
Learn more about how scopes work with our free, on-line, introductory training courses and also, watch some of our videos to see the scope in operation.
Software - No Subscriptions
PicoScope software is free and no subscriptions are required to download up-to-date versions. There are two current releases, PicoScope 6 which is the stable, production release and PicoScope 7 which will eventually replace PicoScope 6 but is currently being tested. You can download both versions and try them even if you don't have a PicoScope yet. PicoScope Software
Features and Benefits of PicoScope
Measure and test most of the electrical and electronic components and circuits in any modern vehicle including:
Batteries, alternators and starter motors
CAN bus, LIN bus and FlexRay
Compression, Vacuum and Fuel
Electronic throttle control
Ignition (primary and secondary)
Injectors and fuel pumps
Lambda, airflow, ABS and MAP sensors
Starter and charging circuits
Noise Vibration and Harshness
Hydraulics
For the technician, a 4425A or a 4225A PicoScope leads to faster, more efficient diagnostics and above all, a better understanding of how vehicle systems work.
Eliminate guesswork and test individual components before they are replaced.
Find intermittent wiring and connector faults.
Solve a problem where no code has been set or when multiple or misleading codes have been set.
Investigate charging and starting problems.
Resolve problems with actuators such as motors and injectors including those not monitored by the ECU.
Identify mechanical problems such as compression and slipped or incorrectly fitted timing belts.
Hunt down Noise, Vibration and Harshness (NVH) problems.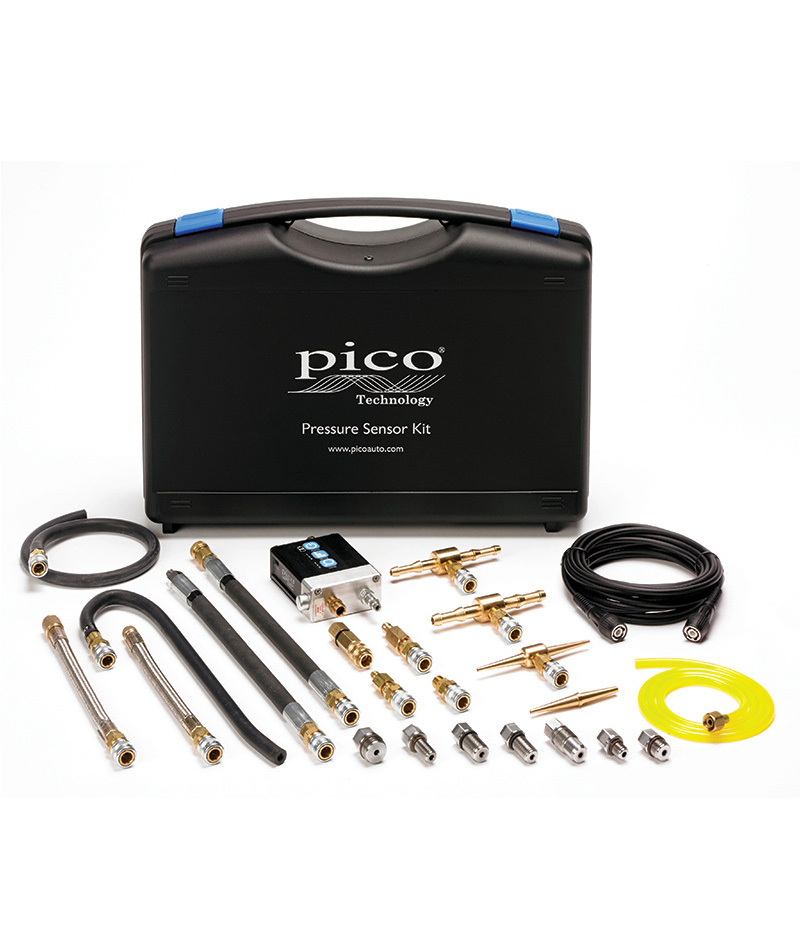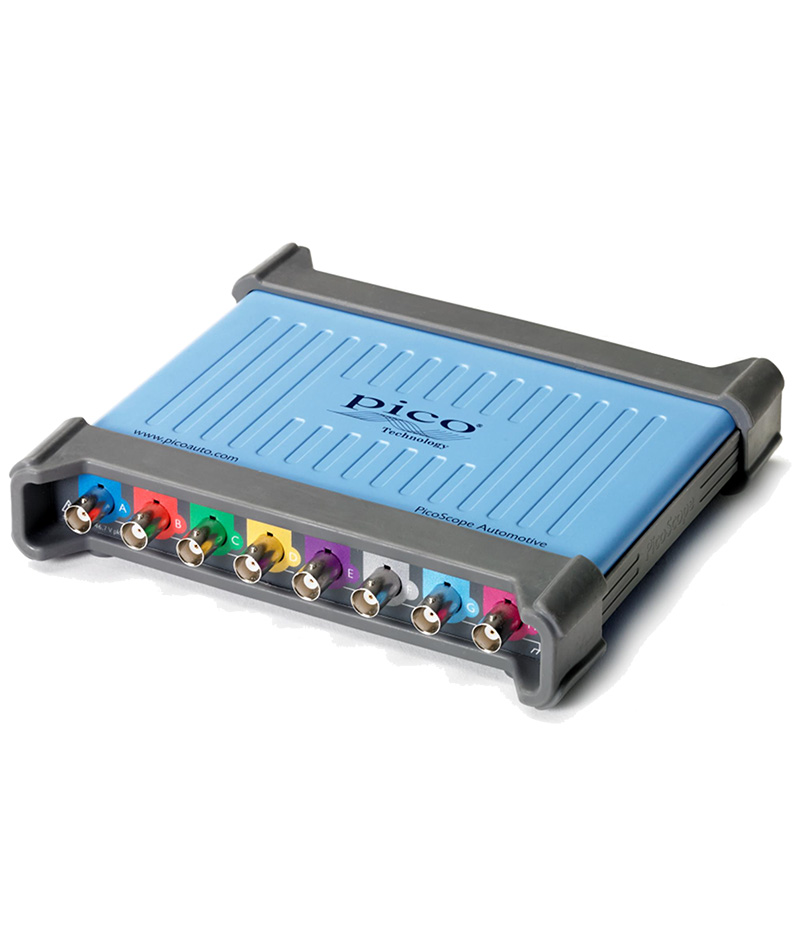 NEW PRODUCTS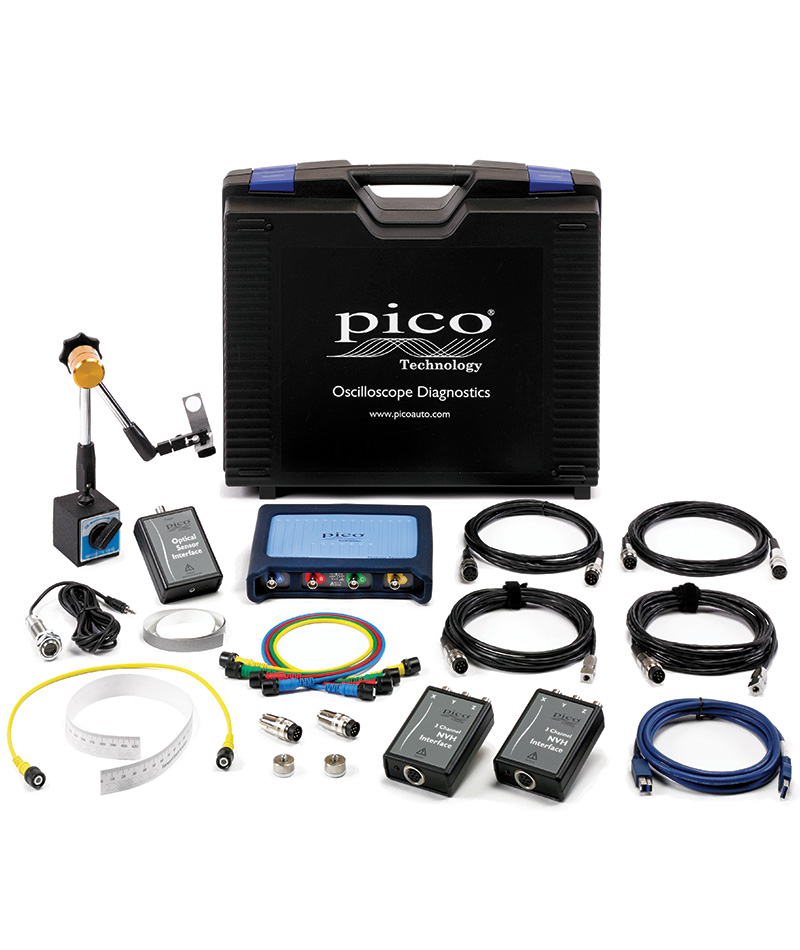 Please note that our PicoScope Product Range is available to customers in Southern Africa.