Automotive Diagnostics and Technology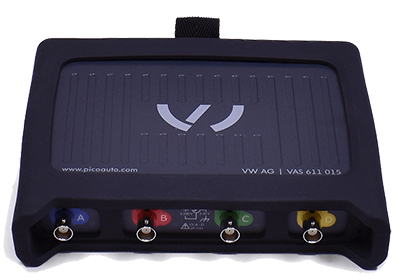 Latest News
1. Garage Lube has been appointed as the authorised Distributor of the VAS Noise, Vibration and Harshness (NVH) Diagnostics Kit to VAG in South Africa. VAG Workshops please visit our new VAS NVH Page.
2. Lubricants! We now supply a range of extreme lubricity, high performance, lubricant powders, greases, sprays and nano-lubricants. The lubricants can be used in extreme temperature and pressure applications. Please contact us for more information.
3. We are VAT Registered so all prices displayed on the website exclude VAT.
4. You can Rent a PicoScope! Less impact on your cashflow and more tax advantages. See the fly-out on the left and our Rent-a-Scope page.
5. We are now distributors of BGS technic and Kraftmann hand tools and automotive tools.
6. Don't delay - order now! There is a worldwide shortage of many electronic components which may affect availability and delivery times of certain items adversely over the next 18 months.
Vehicle Technology continues to develop rapidly and, because of this, advanced automotive diagnostic equipment is required. Pico Technology is a British company that manufactures exceptional, high quality, automotive diagnostic systems.
Garage Lube imports and distributes their automotive oscilloscopes, pressure sensors, ignition test probes, test leads, clips, sensors, current clamps and many other useful accessories designed to assist you in diagnosing a variety of automotive issues.
You can use their equipment on almost anything that has an engine such as cars, busses, trucks, aeroplanes, boats and even on the hydraulics on earthmoving equipment. PicoScopes are an essential tool for auto electrical and for mechanical diagnostics. They can also be used to test avionics and marine systems.
Our prices depend on the volatile Rand / Pound exchange rate and are updated every day on our website. Over the past three months, the exchange rate has improved by almost 15% and as a result, our prices have also been reduced. Now is the time to upgrade your workshop with the best diagnostic equipment available.
Please note that our PicoScope Product Range is now available to customers in Southern Africa.
Client Testimonials
The support I have received from Pico over the years has been superb. The regular software and driver updates are a real bonus.
Shaun Lovelss
PicoScope is the most simple yet complex tool in my workshop for diagnostic use. It lets you see what you previously had to guess was happening.
Stephen Pender
Fantastic products and support with unbelievable performance for the money.
David Callaghan