4823 8-Channel Professional Kit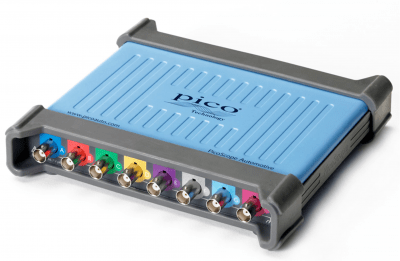 Pico Automotive have introduced an 8-channel Automotive Oscilloscope called the 4823.
It is the world's first high-resolution, 8-channel automotive oscilloscope fast enough for CAN, CAN-FD and FlexRay, including serial data decoding.
Have a look at the 4823 8-Channel Oscilloscope for more detailed information about this particular PicoScope.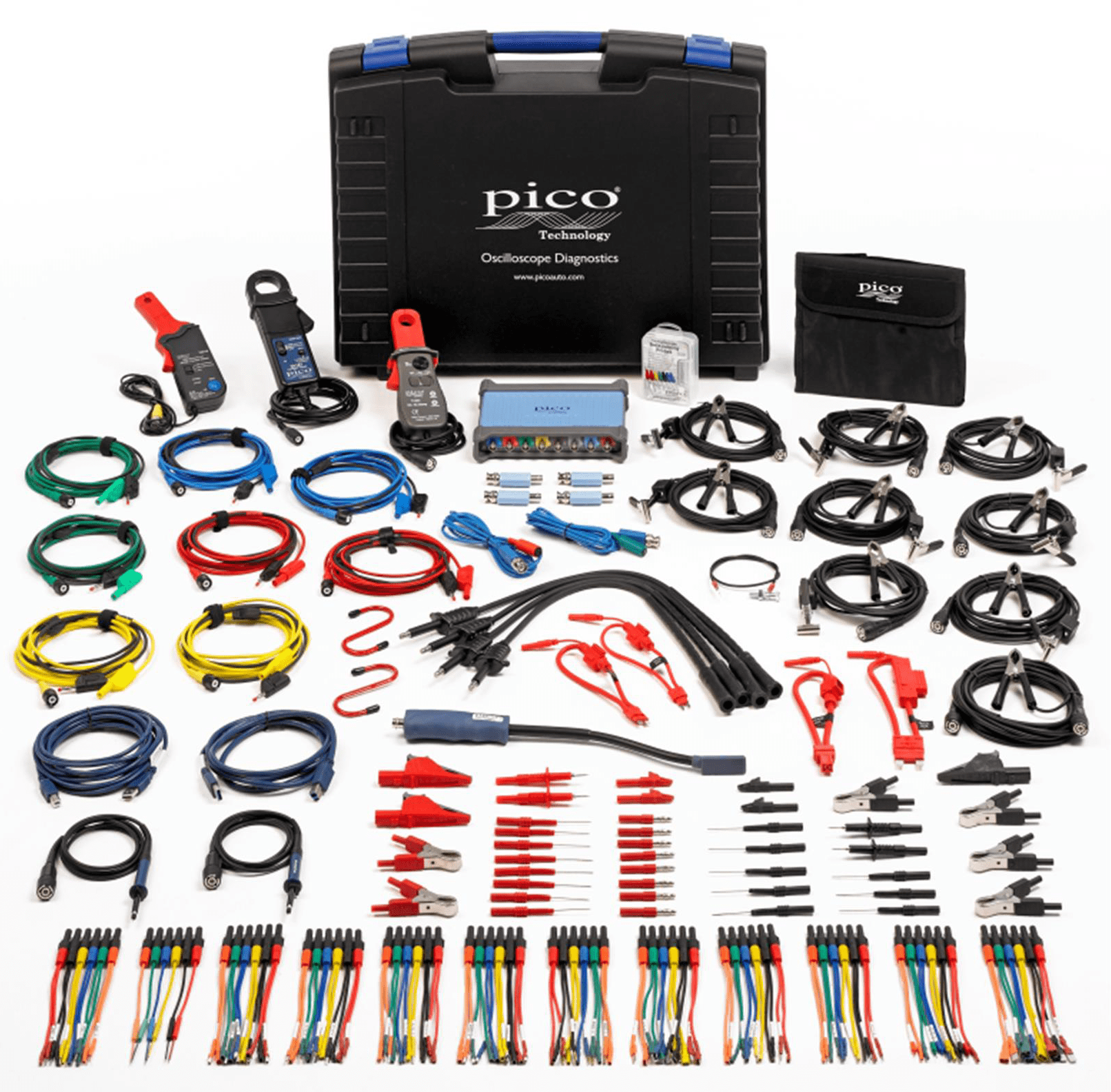 4823 8-Channel Professional Kit
PICO-PQ184
4823 8-Channel Engine & Hydraulics Kit in Case
PICO-PQ202
4823 8-Channel Special Edition Kit in Case
PICO-PQ203
Why are 8 channels necessary?

Eight channels facilitates testing of five, six and eight cylinder engines. V6 / V8 CAM timing (4/6 cams plus crank, and sometimes a WPS500X Pressure Transducer, and VVT timing systems. Trucks, earthmoving and agricultural vehicles often require a mix of electrical and hydraulic measurements on multiple valves simultaneously to diagnose problems with system interaction. The 4823 is ideal for full system diagnosis on components (including power, ground, signals, current) and general engine diagnostics where many signals need to be monitored simultaneously.