NVH Kits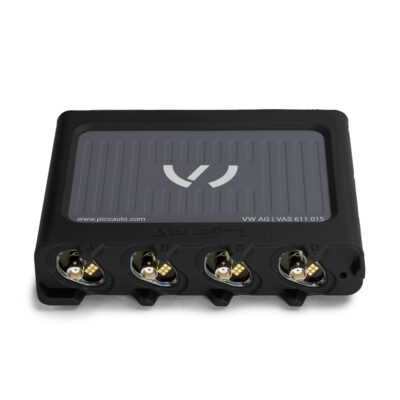 Pico's Noise, Vibration and Harshness (NVH) products enable the identification and diagnosis of unwanted vibration and noise sources in in a vehicle. A comprehensive NVH Training Course is now available in South Africa.
Please Note: visit VAS NVH, if you are affiliated to VW Audi.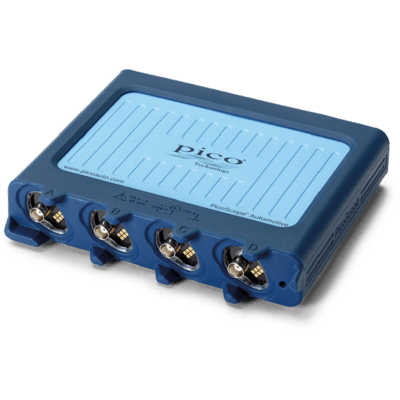 Product Update - PicoBNC+ 4425A PicoScope
All NVH Essentials Kits have now been released with the PicoBNC+ 4425A PicoScope. The contents of the 'A' model Kits are the same as the previous 4425 Essentials Kits, except that the PicoScope has been upgraded.
The new Kits are slightly more expensive but are recommended as the PicoScope can be used with all the new PicoBNC+ accessories, as well as all the standard BNC accessories, should you wish to upgrade in future.
Overview

The PicoDiagnostics NVH Kits from Pico Technology are the cost-effective answer to the many NVH problems facing technicians today. The software provides a real-time diagnosis to the technician, in the form of either: a bar graph, a frequency chart, a 3D frequency chart, RPM order, road speed view or a time domain view.

The ability to start the recording before a road test and playback and analyze the recording back in the shop, ensures that the driver's attention remains on the road. Saving the recordings couldn't be easier: Much like our other automotive software, you can simply save the file to your laptop's hard drive.

The PicoDiagnostics NVH kits make use of the PicoScope Automotive oscilloscopes and are available in a number of configurations to suit your needs. You can be sure that your investment in the PicoDiagnostics NVH kit will benefit your business without the need for further spending. If you already have a PicoScope Automotive oscilloscope, you're halfway there.

If you don't have a PicoScope Automotive oscilloscope, but you wish to use an NVH kit, you can invest in one of our Essentials kits and receive your choice of NVH Diagnostics kit complete with a 4 channel Automotive oscilloscope in a dedicated hard carry case.
Kit Contents

Although the NVH Kits are available in different configurations, they differ only in the number of parts supplied. In each case, a BNC cable connects the interface box to your Automotive PicoScope and a USB cable connects your PicoScope to the PC or laptop on which you run the PicoDiagnostics software.>/p>

A separate J2534 Scan tool (see below) or VCI (not supplied) can be used to provide RPM data or an electrical signal that can be used for RPM.

Starter, Standard or Advanced

The Starter NVH Kit will allow you to measure vibrations on 3 axes, (X, Y and Z). The Standard NVH Kit gives you the option to also measure vibration or sound on a single axis at an additional location on the vehicle. The Advanced Kit gives you the option to measure vibration or sound at four different locations on the vehicle. The Starter to Standard Upgrade Kit gives you an extra set of all the kit items.

All Kits are available in a carry case or foam tray. The foam trays enable users to store their NVH Diagnostics Kits safely in a tool chest of their own choosing.

| | | | | | | |
| --- | --- | --- | --- | --- | --- | --- |
| Kit | Interface | Accelerometer | Magnet | Microphone | Extension Cable | Picoscope 4425 |
| Starter | 1 | 1 | 1 | 1 | 1 | - |
| Standard | 2 | 2 | 2 | 2 | 2 | - |
| Advanced | 4 | 4 | 4 | 4 | 4 | - |
| Starter to Standard Upgrade | 1 | 1 | 1 | 1 | 1 | - |
| Upgrade to Essentials | - | - | - | - | - | +1 |

Please note that the NVH Starter Kits (PICO-PQ126/8) do not contain the yellow cable PICO-TA245.

NVH Essentials Kits

If you want to use a Pico NVH Kit but do not own a PicoScope already, you can now purchase an NVH Essentials Kit. These are the equivalent to the basic NVH Kits but with a 4-channel Automotive PicoScope 4425 included.
Uses

Customer complaints surrounding noise/vibration are subjective at best and present technicians with a challenge before diagnosis and rectification begins. Applying the NVH kit to the vehicle will allow the technician to road-test the vehicle with the customer to obtain all vibration and noise levels.

Once this valuable data has been collected it can be analyzed and compared to previous captures or against donor vehicles. Often what is perceived by the customer to be a "problem" vibration is in fact a characteristic.

Now you can present and compare objective data with test results from donor vehicles to reassure your customer all is OK. Alternatively, comparing data may highlight a problem within the vehicle allowing the technician to proceed to a repair with confidence supported by measurements taken.

Below are just a few of the typical scenarios where the NVH kit can save time and money:

Cabin vibrations at speed
Engine vibrations throughout the entire RPM range
Clutch judder or vibration
Transmission and bearing whine
Auxiliary drive noise
Brake judder
Steering vibrations
Problems

The root of all NVH problems is a vibration. In some cases these are unwanted or unexpected vibrations, and in other cases they are always present (e.g. engine combustion), but should not be transmitted to the driver/passenger.

Sound is simply a vibration that is transmitted through the air (or other medium), and is heard when it reaches a person's ear. Although the perfect hearing range is 20 Hz to 20 kHz, most of us are more like 100 Hz to 15 kHz at best. Vibrations are usually felt at frequencies below 200 Hz, and in the overlapping frequency range vibrations can be both felt and heard.

In order to deal with this frequency range effectively, the PicoDiagnostics NVH kit contains both microphones (for sound), and accelerometers (for vibrations).

Traditionally, NVH problems have been viewed as difficult to solve. NVH complaints can be subjective as people have different levels of NVH acceptance or feeling. For a technician to tackle these issues effectively they need the right tools and procedures to diagnose complaints in an objective, repeatable and easy manner. The PicoDiagnostics NVH kit does that and also generates customer reports to show that an improvement has been made against their complaint.

Setup Wizard and Software Help

The Pico NVH test has a set of wizards to guide you through the necessary connections and the vehicle data that will generate information and results in a format that is easy to understand.

The system detects vibrations (and sounds) that change (wheel, engine, propshaft etc.) but also fixed frequency vibrations (e.g. electric cooling fan). Results are displayed in a report that is easy to understand and can be viewed in the way that suits you.

Comprehensive help files explain likely causes and solutions, and the functions provided by the software make it easy to diagnose the problems in a logical way to reveal the root cause. The same system will also give you the ability to measure the effectiveness of any repairs or modifications and demonstrate the results to the customer.
Accessories

Mongoose Pro ISO/CAN J2534 Lead (PICO-TA293)

Having used the Mongoose Pro alongside Pico products for some time, we are confident it is the best and most reliable product to use with our NVH Kit for the acquisition of a road speed signal.

Optical Balancing Kit (PICO-PP991)

The purchase of our Optical Balancing Kit allows on-vehicle balancing in order to rectify first order shaft vibrations. Included as part of our PicoDiagnostics software, the Propshaft Balancing Test provides clear advice and guides you through analysis and test procedures:

Support for pinion flange, single weight, and hose clamp balancing weights
Step-by-step procedures with help and graphical displays
Specifications

Weight (interface / vibration sensor / microphone)
120 g / 80 g / 20 g
Dimensions:
Sensor interface (inc. BNCs)
Microphone
Magnet (inc. fitted grub screw)

105 mm x 65 mm x 27 mm
43 mm x ø17 mm
12 mm x ø18 mm
Sensor extension lead length
3 m
Battery (lithium primary cell) (user-replaceable)
CR123(A) 3 V
Battery life (shelf / vibration / microphone)
10 years / 6 months / 2 months
Maximum measurable acceleration
±5 g
Vibration frequency range (3 dB)
DC to 350 Hz
Shock survivability (accelerometer head)
10,000 g
Operating temperature (accelerometer head)
–40 °C to 85 °C
Thread mounting (accelerometer)
¼" x 28 UNF
Microphone sensitivity
45 mV/Pa nominal at 1 kHz
EMC approvals
CE: Meets EN61326-1:2006
NVH Diagnostic Kits
NVH Starter Kits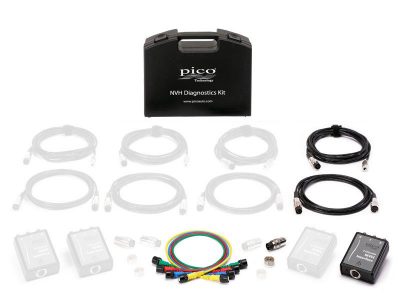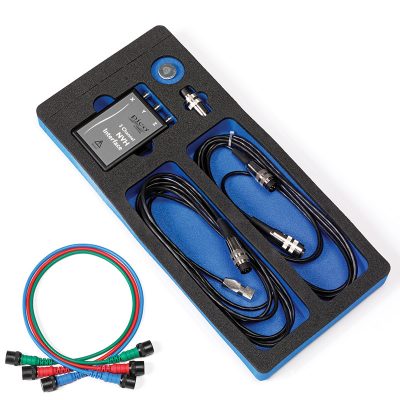 NVH Starter Diagnostic Kit in Case
PICO-PQ126

NVH Starter Diagnostic Kit in Foam
PICO-PQ127
NVH Starter Diagnostic Kit in Case & Foam
PICO-PQ128
NVH Starter Kit in Case + J2534 Lead
PICO-PQ043
NVH Starter Kit in Foam + J2534 Lead
PICO-PQ044
3-axis NVH Diagnostic Kit + J2534 Lead - Case & Foam
PICO-PQ048
NVH Standard Kits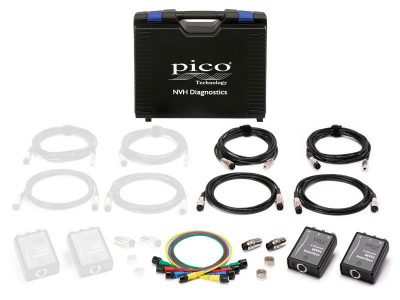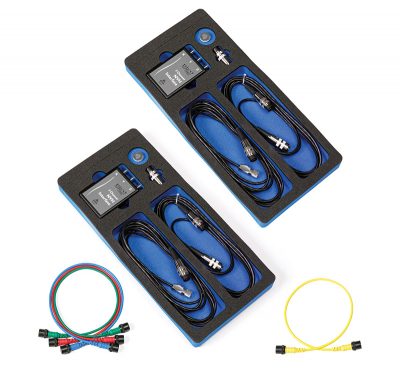 NVH Standard Diagnostic Kit in Case
PICO-PQ129

NVH Standard Diagnostic Kit in Foam
PICO-PQ130
NVH Standard Diagnostic Kit in Case & Foam
PICO-PQ131
NVH Standard Kit in Case + J2534 Lead
PICO-PQ045
NVH Standard Kit in Foam + J2534 Lead
PICO-PQ046
4-axis NVH Diagnostic Kit + J2534 Lead - Case & Foam
PICO-PQ050
NVH Upgrade Kits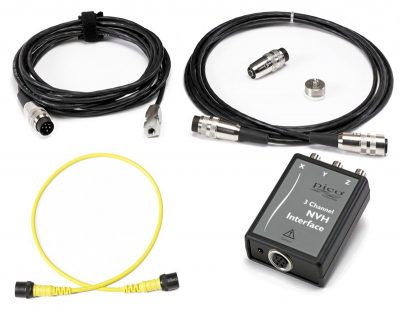 NVH Starter to Standard Upgrade Kit
PICO-PQ132

NVH Starter to Standard Upgrade Kit in Foam
PICO-PQ133
NVH Advanced Kits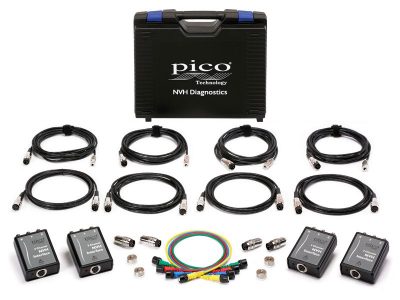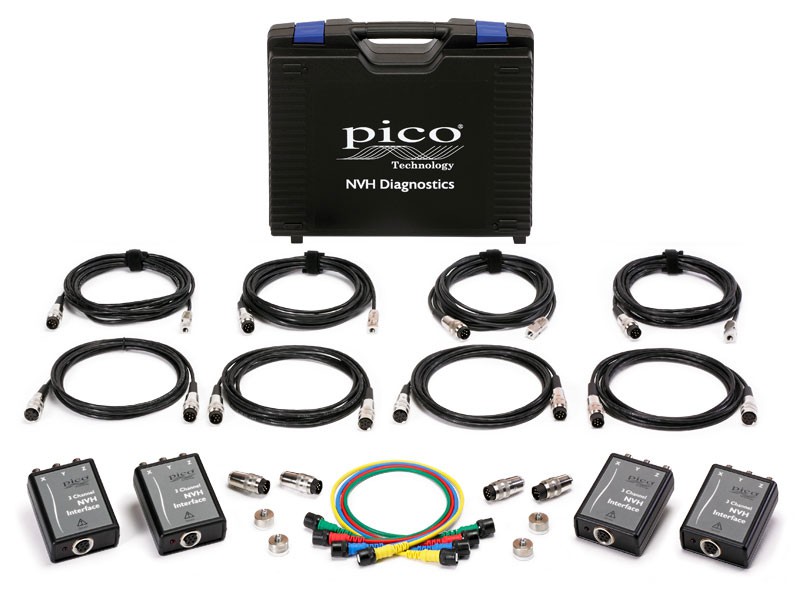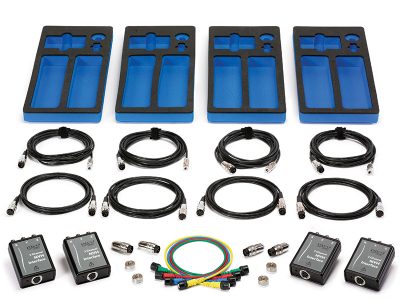 NVH Advanced Diagnostic Kit in Case
PICO-PQ120

NVH Advanced Diagnostic Kit in Foam
PICO-PQ121
NVH Advanced Diagnostic Kit in Case & Foam
PICO-PQ122
NVH Essentials Kits
NVH Essentials Starter Kits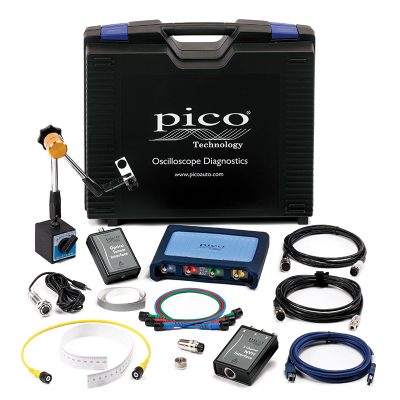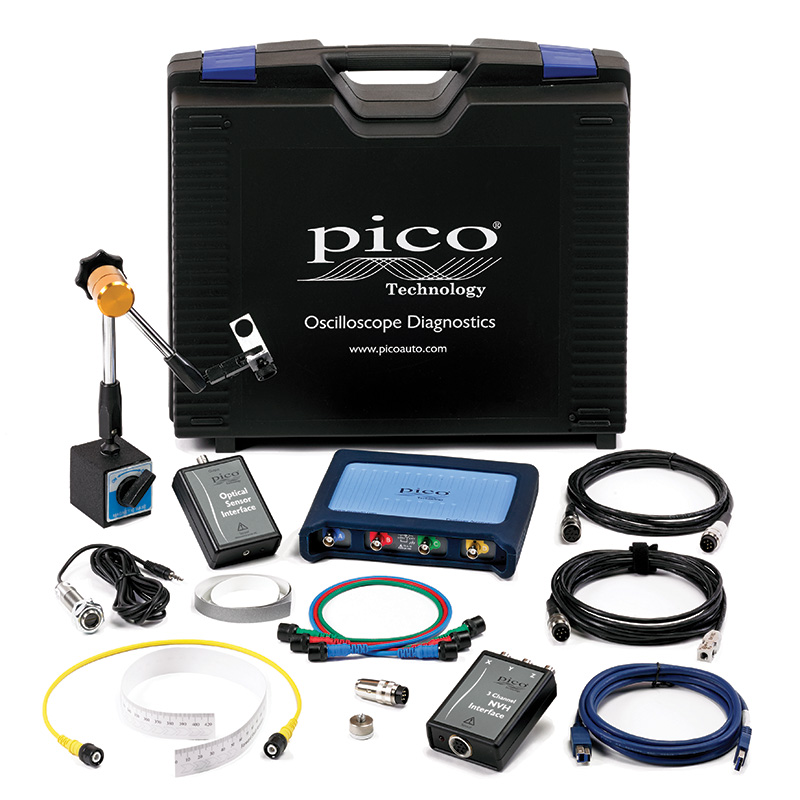 4425A 4-Channel NVH Essentials Starter Kit
PICO-PQ266
4425A 4-Channel NVH Essentials Starter Kit + Opto
PICO-PQ267
NVH Essentials Standard Kits
4425A 4-Channel NVH Essentials Standard Kit
PICO-PQ268
4425A 4-Channel NVH Essentials Standard Kit + Opto
PICO-PQ269
NVH Essentials Advanced Kits
4425A 4-Channel NVH Essentials Advanced Kit
PICO-PQ270
4425A 4-Channel NVH Essentials Advanced Kit + Opto
PICO-PQ271
Watch - NVH Kit Introduction