4425A 4-Channel Electric Vehicle Kit (EV Kit)
Electric Vehicles (EV) are being introduced by a number of manufacturers. Charging stations are starting to appear in shopping centres and they are gradually becoming more popular.
There are enormous differences between EVs and conventional vehicles and the technician needs specialised equipment to be able to work on them.
Electric Vehicles (EVs) have extremely high DC voltages, which are dangerous and therefore test equipment must be able to protect the technician. Pico have introduced a new EV kit. The kit has components and accessories that are designed for high voltages.
Please Note that working on EVs can be dangerous and life-threatening. Do not attempt to repair or modify any EV unless you have been trained appropriately and you have taken all safety precautions.
The new EV kit covers a variety of systems and all vehicle technologies. Please note that the EV kit can also be used for conventional (petrol and diesel) vehicles. The kit is available in a case PICO-PQ196, in foam PICO-PQ236 or in both PICO-PQ284.
EV Videos, Guided Tests and Accessories
The EV Accessories are available separately so that those with PicoScope Kits can add EV capabilities. Guided tests and videos are already available and more are on the way. The key elements of the kit are 3 high-current clamps, a 2-pole voltage tester, PC-linked insulation tester, and a high-voltage differential probe. Please note that the insulation tester is higher than the foam trays, and therefore a deeper drawer will be required for that tray.
Browse the EV Guided Tests and Videos
Download either the Early Access Version or the Stable Version, free PicoScope 7 Software
Install the software and start it running.
If you don't own an Automotive PicoScope, you can choose the limited functionallity "demo device".
Click on Electric Vehicles in the Guided Tests window.
Read and accept the warning
Select a test and click on the Guide and Setting Button to display the guided test instructions and load the sample waveforms for you to analyse.
Many of the tests have a supporting guided test video link.
Click the Home button to return to the Guided Tests Menu and select another test.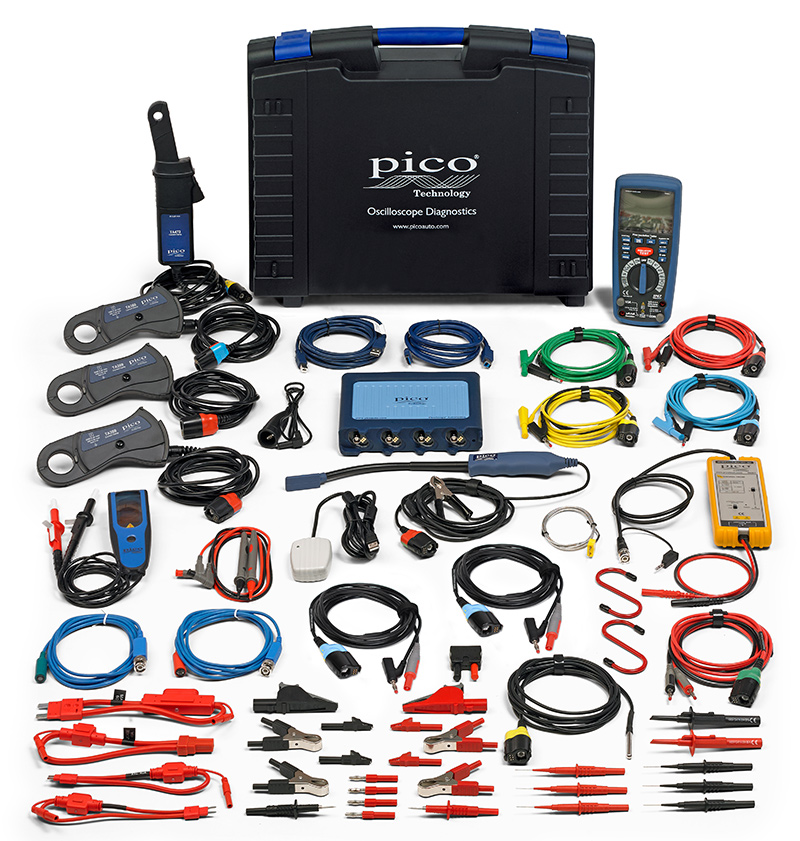 4425A 4-Channel Electric Vehicle Kit in Case
PICO-PQ196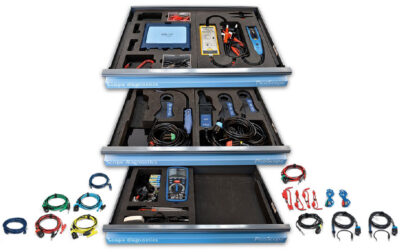 4425A 4-Channel Electric Vehicle Kit in Foam
PICO-PQ236
4425A 4-Channel Electric Vehicle Kit in Case & Foam
PICO-PQ284
4425A 4-Channel Electric Vehicle Upgrade Kit
PICO-PQ297
4425A 4-Channel Electric Vehicle Upgrade Kit in Foam
PICO-PQ298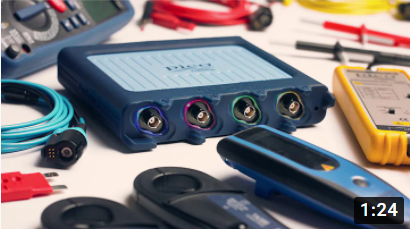 An introduction to the Electric Vehicle Kit.