Back-pinning Probes
The PICO-TA008 is a set of seven back-pinning probes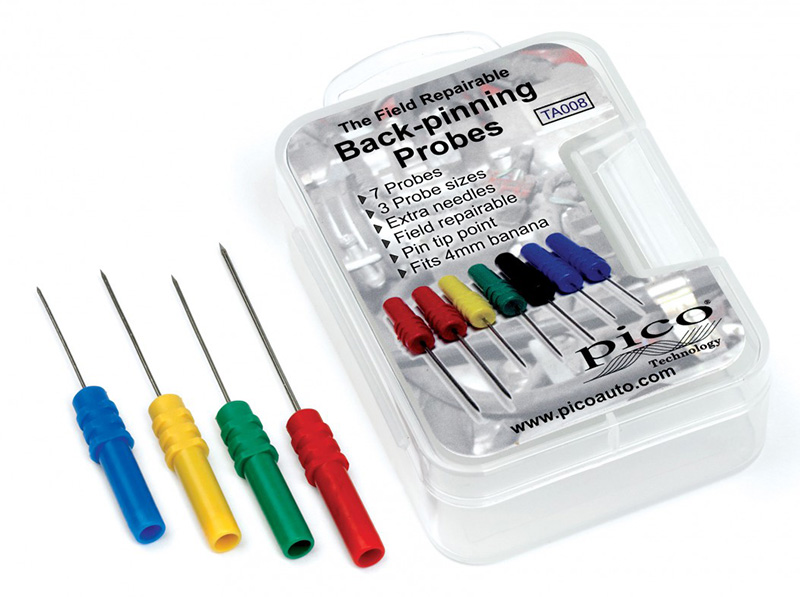 First and foremost the PICO-TA008 is a back-pinning probe. In fact, it's the smallest diameter back-pinning probe that we know of. This is essential for probing today's small, fragile connectors. It is also very sharp, so it slides past connector seals with ease.
This product solves most of the problems associated with traditional back-pinning methods.
The PICO-TA008 is a set of seven piercing probes
Secondly, the PICO-TA008 is a piercing probe. Its small diameter and extra sharp pin makes it ideal for piercing the insulation on small gauge wires where traditional piercing tools might cause damage.
The PICO-TA008 is a set of field-repairable probes
And finally, here's the best part. Don't you just hate it when you are using a back-pinning probe and it bends or breaks? Before the PICO-TA008 came along, this meant that you had to buy a whole new back-probe. Not with the PICO-TA008; it's repairable. If the pin becomes damaged or useless in any way, simply take your pocket screwdriver, remove the set screw, pull out the old pin and install the new one! There's no need to replace the whole probe.
Kit Contents
7 Complete back-pinning probes
3 Screws
Replacement needles
Flexible Back-pinning Probes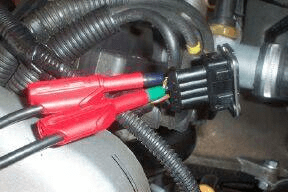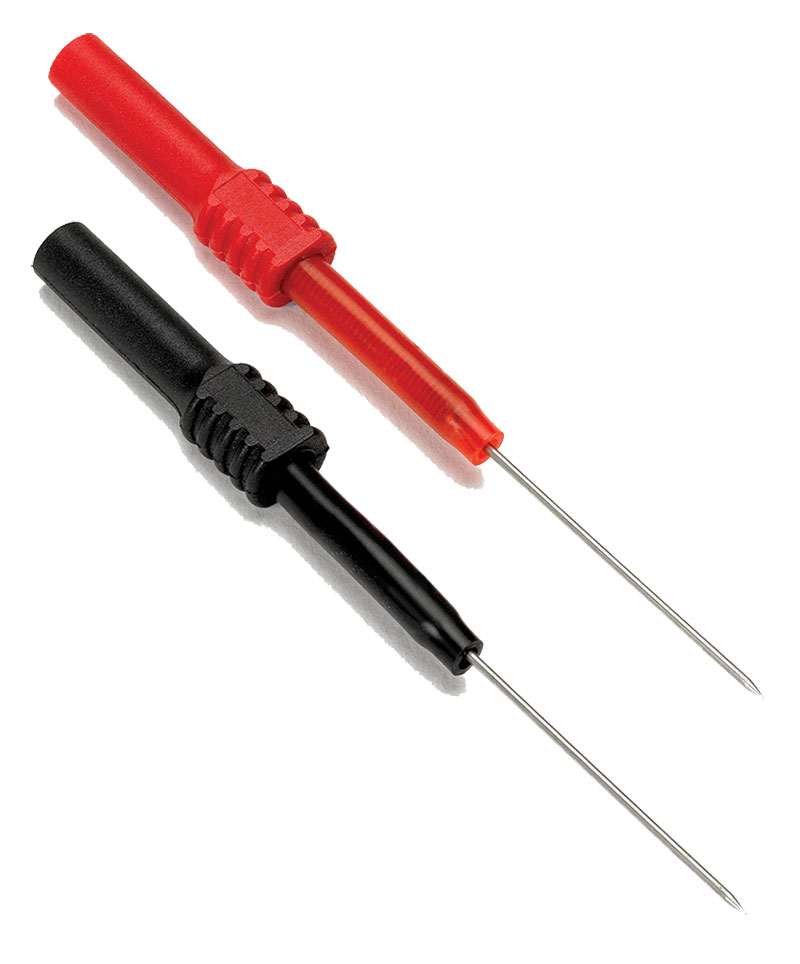 Gaining access to connections in vehicles can sometimes be difficult. These back-pinning probes are similar to those in the PICO-TA008 Kit. They are designed for back-probing under the insulation of multi-plug terminals.
The PICO-TA161 and PICO-TA162 have a flexible section that bends to improve access to difficult areas. Each probe fits onto the 4 mm plug of our BNC to 4 mm test leads.
Note: Unlike the probes in the PICO-TA008 Kit, these probe tips are not replaceable.