4425A 4-Channel Diesel Kit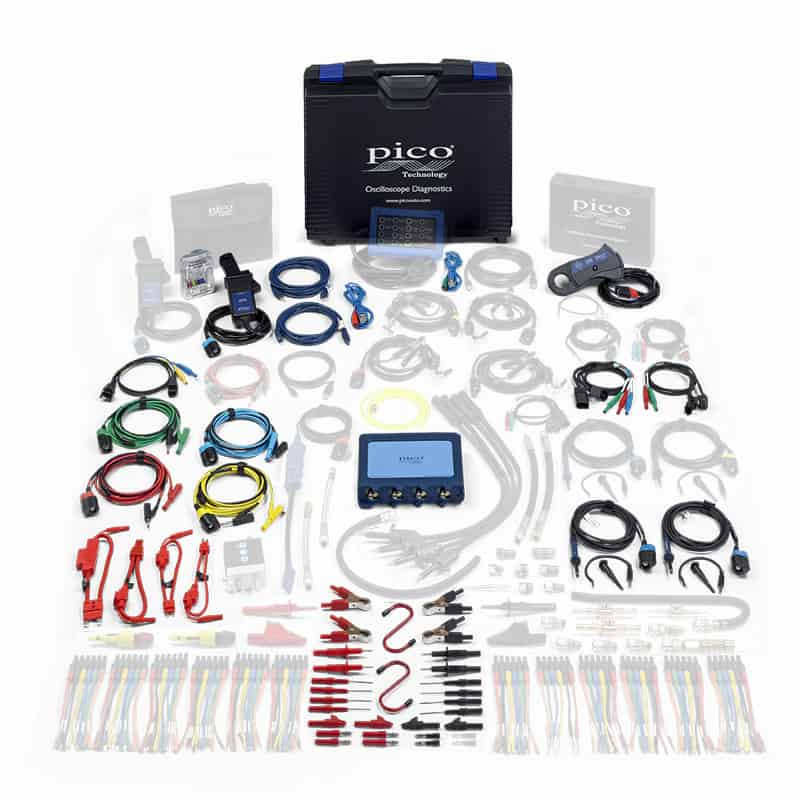 As the name suggests, the Diesel Kit is specifically targeted to diesel engines and allows you to perform many more tests than the Starter Kit. It has high current and low current clamps, a full set of fuse break-outs, a scope probe and more accessories are supplied.
This Kit features the brand new 4425A 4-Channel Scope which is the same as those used in our most comprehensive kits and a large number of tests can be performed with the accessories provided.
A Carry Case is also provided or you can choose to store your kit in Foam.
You can expand your Kit as necessary thereby increasing the number of tests you can perform by purchasing extra accessories.
Example Tests
Compression Test
MAF Sensor
Camshaft Adjuster
CAN Bus
Cylinder Balance
MAP
EGR
Blink codes
Battery Alternator Test
Pedal Sensor
Glow Plugs
Flex Ray
Alternator
Road Speed
Injectors
KWP2000
Starting Volt/Amps
Solenoid Valve
Speed Control Valve
LIN bus
ABS
Throttle Position
Valve Timing
Cam vs. Crank Position Sensors
Camshaft
Knock Sensor
Amplifier Earth
Primary Ignition vs. Crank
Temperature Sensor
Cooling Fan
Amplifier Signal
Primary Ignition vs. Injector
Crankshaft
Fuel Pump
Primary
Cam, Crank, Injector and Ignition
Distributor Pick-Up
Stepper Motors
Primary Ignition
Fuel Pressure
Throttle Servo
SAW Signal
Lambda
Pressure Regulator
DIS Primary Voltage vs. Current
Please have a look at our comprehensive list of
Automotive Guided Tests
.
NB
Some tests may require additional accessories that may not be supplied with this kit.